Well, this made me put a little smile on my face when I opened my mailbox and found this Sunshine Award from :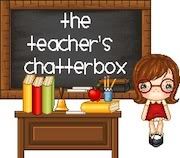 AND...

Thanks to these three ladies to give me an award... I have learned a lot from you!
Part of receiving this award, you must answer these questions and pass the sunshine along, so here we go...
My favorite color is red but truth be told... I am colorblind to some degree and so is my father and son. Over the years I have been told that it is not possible for a female to be colorblind but if you knew me you would know that this is simply not true. My family, friends and coworkers will tell you the same. The kids figure this out each year usually when I call something blue and it is actually purple and they always think I did not learn my colors when I was in pre k!
My second favorite color is black which probably has something to do with the fact that I love the combination of black and white. And everything has to have a gingham bow on it... it reminds me of my great grandmother.
My favorite animal would have to be a penguin. I think the Emperor Penguin has an amazing story. And my favorite movie is March of the Penguins... Each year it is an annual tradition to watch March of the Penguins with my husband (lucky him).
My favorite number is three.
And the real secret is that since I was in Kindergarten I have always LOVED to count! As a child I counted everything in my head just because I wanted to know how many.
Favorite Drinks
Is there any time of day that this does not taste good?
And if you have not tried this... you just have to, enough said.
And this is my all time favorite beverage maker the Cocomotion! Please someone tell me why Mr. Coffee will not put this one back in their product line? And can we get it in red please? I am sure glad the year they were on clearance I bought a few all of them on the shelves at any Wal Mart that had them in stock. I gave most of them away as gifts but kept a few several for hot chocolate days in Kindergarten.
I guess I am giving the unpopular answer... Twitter. I love it. No fuss, no muss just tweet and your done!
What is my passion?
Teaching is definitely one of my passions. Each year I ask myself if I am in for just one more year in Kindergarten and the answer is always the same. I do not want to teach any other grade level.
My secret passion is that I want to be a Science Instructional Specialist and would DIE DIE DIE if I ever saw and opening! I have a secret stash of lessons, plans, materials and whatnot just ready for the day if it ever comes... And last, I LOVE writing curriculum for Math and Science and I am fortunate to be able to do that for my job and through my blog. I love the writing process and this gives me a needed creative outlet.
Giving or Receiving?
I love giving gifts!
Favorite Day
My favorite day of all time was the one and only snowy Valentine I ever have had in my life. We played in the snow and then had brunch and hot chocolate.
Wishing you and your family a warm and wonderful winter.
Now I get to spread the sunshine... You guys make my day!