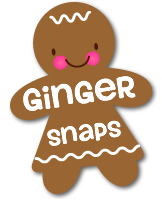 Thank you to each person who responded about the CLIPART CRISIS! I appreciate your feedback. This has been a hot topic everywhere. I have really debated about this post over my drive home. I have never wanted to be controversial on my blog probably because I can do that in my regular life just fine! One of my main goals for blogging has always been to support teachers. I feel very strong about that to say the least. Just to explain exactly how serious I am on this issue, I will be the first to tell you I have rallied a group of teachers to Austin, Texas to support teachers. Through that process I learned that if I support a teacher, I am also supporting a class full of kids and that means a lot to me.
This whole yes, no, maybe clipart thing has got me thinking. I LOVE DJ Inkers and I have spent a pretty penny through the years. On my blog you won't find and haven't found freebies with DJ stuff on it because I decided the last time this controversy swirled around that it would be better for me to stay away from something that is not clearly understood and changes like the wind blowing in Texas. Also, you get to a certain level in blogging and providing freebies, monitoring how many downloads is a task I just do not need. Take for example the freebies that are posted on TpT. When I look at my statistics I can clearly see that a freebie reaches 100 downloads pretty darn quick. So what happens at download 101? Do bells ring? Do they call your mom? Are you in blogland time out? Or are you in big, bad trouble? It doesn't take me long to figure out that this could be a hot mess of a problem that I need not worry about in my otherwise happy go lucky blogland life.
Which brings me to my next point... I wonder do I really want to support anything that does not support teachers or would I rather support a teacher? Excuse me and let me rant just once... Do these people know how many people we drive to their businesses? When we blog and get all crazy about a product that is in the real world called free advertising and I did not have to sit through business 101 to figure that out. I will stop here and save my rants and ramblings for me, myself and I and get down to the heart of it all.
As I was blog stalking I found a new blog called Ginger Snaps. I feel in LOVE. This is just one of the many REAL TEACHER bloggers that are selling graphics and understand what we use them for and why. I wrote Ginger Snaps and asked if I could feature her stuff because it was so cute and because these graphics are of the non controversial kind so you have to just love that. And let's be honest, any girl who loves the gingerbread man as much as me is A-OK in my book!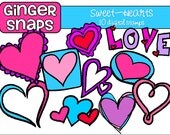 I am sure you will agree that these graphics are way cute and how good are you going to feel supporting a real teacher that is just like us? Let me answer that, pretty darn good and it might just make you want a Ginger Snap and a glass of milk and chances are... well you know the rest of that book!