If this button belongs to you then you just won the Teachers Support Teachers Giveaway!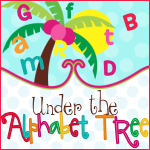 I know, I know it is belated. I have had so many issues with my hard drive but I am back... You sure didn't think I was down for the count, right? NEVER!
I am so excited this giveaway went to one of my very first followers! Contact me and I will get you all hooked up!